In this review of the CBDPure dietary supplement, we will try and assess the validity of its manufacturer's claims, while also presenting relevant information on a substance that is beginning to hit the shelves (at least the virtual ones). We will attempt to structure it so that any hint of prejudice is dispelled and so you will become stimulated to start your inquiries on this truly fascinating development of modern science.
Competition exists in all areas of life, from the animal kingdom to human society. Within human society, the economy is the competitive field par excellence. And the surest way to stay competitive is innovation. Innovation is what has propelled forward the society since its inception. However, a pervasive element of human culture acts as a hindrance to innovation, prejudice. Prejudice and myth may be a societal foundation, but they have proved pernicious more than once.
The manufacturers of dietary supplements rely on constant innovation (or at least the perception of continuous innovation) for their survival and success on what we all know is a very crowded market, indeed a harsh environment, especially in these uncertain economic conditions.
Supplements containing cannabidiol are a new addition to this landscape and must break through the layers of prejudice surrounding cannabis.[1] Considered a gateway drug for generations now, many people are reticent to the idea of marijuana harvested in a healthy, legal, and truly beneficial manner.
The cannabis plant, also known as hemp (a designation used especially for the cultures with industrial purposes), has been cultivated since prehistoric times in the Indian subcontinent, for various purposes, chief among those being its fiber, the possibility to produce oil from its seeds, and for its widely known psychoactive effects.
[2]
[3]
There are three subspecies of the plant – Cannabis sativa (most often talked about because of its higher concentration of intoxicating agent THC, which we will discuss in detail later on), Cannabis indica (very closely related, but with a lower production of THC), and Cannabis ruderalis (a variant originating in Eastern Europe with minute levels of THC, grown for the textile industry, and which some botanists feel it should not be in the same group as the other two).
As one should expect with a plant that has such a rich history of cultivation (not to mention the fact that it can thrive in different climates and soil types), there are numerous strains which have been developed over time for very specific purposes. An experienced agriculturalist can tinker anyway he/she likes with this type of plant. Therefore, one can have variants featuring high amounts of THC, and versions with virtually zero psychoactive agents.
Turning to the biochemistry of cannabis, more than 100 different yet related substances have been isolated, which are unique to the plant. These compounds are conventionally called cannabinoids, though the label is not entirely accurate. Each one has an effect on the nervous system, through their actions on the cannabinoid receptors.
All mammals possess an endocannabinoid system made up of nervous receptors which affect neuromodulation, a process which controls the activity of several types of nervous tissue. This is why consuming cannabinoids can alter your appetite or mood, for example. This system works by naturally producing cannabinoids internally (endocannabinoids, hence the designation inaccuracy mentioned above), and its effects can be modified by the consumption of cannabinoids from the plant (phytocannabinoids). Cannabinoids can also be manufactured synthetically.
These substances produce their actions by attaching themselves to the cannabinoid receptors. In the 1980's two types of receptors have been discovered and studied (CB1 and CB2), and although there are more, these are of interest for our discussion.
All cannabinoids alter these receptors in one way or another, but the most important ones are THC (tetrahydrocannabinol) and CBD (cannabidiol). For obvious reasons, the effects of THC have been much better documented than those of CBD. At a glance, CBD can be considered the antithesis of THC. To illustrate, THC works through the CB1 receptors and has widely differing (not to mention almost immediate) effects at different dosages, while CBD attaches itself to CB2 receptors and is now starting to be considered the key behind the millennia-old use of cannabis in medicine, both traditional and scientific. No adverse effects have been reported when administering high doses of cannabidiol.[4]
For now, THC has proven recreational and medical applications, while CBD is still very much in the realm of potentiality. This status is a natural one because strains of cannabis with high concentrations of CBD started being cultivated as recently as 2009. That is not to say scientists were unaware of the compound; small studies were undertaken in the early sixties.
The Current Medical and Legal Stance on Cannabidiol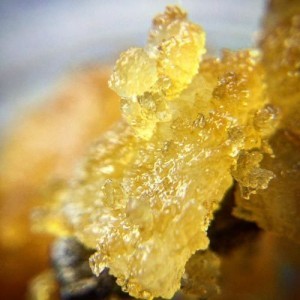 Due to the novelty of the compound, or better put the research on the product, it is in a legal gray area, although the finished product – CBD oil – is legal over the counter in the United States, with other countries, such as Canada, placing it in the prescription medication realm. For the US, a patent issued in 2003 to a pharmaceutical company recognizes the antioxidant and neuroprotective capabilities of non-psychoactive cannabinoids.
Through this document, the Department of Health recognizes the research (undertaken up to that point) in the potential of cannabidiol and, even though it is possible that in a particular jurisdiction the cultivation of the plant is illegal, this type of product derived from the plant is allowed.
The uncertainty of status further deepens when considering the official position of the Food and Drug Administration (FDA). This particular body has deemed the research as one fit for classifying CBD a drug. Therefore products containing CBD should not take up the dietary supplement label. This is not the first time reality fails to comply with legislation or vice versa for that matter.
From the portrait the medical community paints of CBD, it thoroughly deserves its place as a dietary supplement. There are simply not enough thorough scientific studies concerning cannabidiol for it to be considered part of mainstream medicine. Nevertheless, preliminary data is encouraging, to say the least.
CBD reduces anxiety and pain, and because it has an antipsychotic effect, it may be a breakthrough in the treatment of a whole host of mental conditions. Some countries have already sanctioned a spray containing cannabidiol for the alleviation of symptoms in the degenerative neurological disorder multiple sclerosis. Furthermore, there are no known cases of overdose, interactions with other medications, or severe side effects.
We will revisit the potential benefits of CBD in the final section of this article.
CBDPure – All That It's Cracked Up to Be?
CBDPure subtitled "Hemp Oil Extract," is a dietary supplement containing some cannabinoids, with the lion's share represented by cannabidiol, the compound that is also the most prevalent cannabinoid in most varieties of cannabis plants. The product is extracted from organic hemp plants cultivated in Denmark, thus avoiding the hazards associated with intensified agriculture. The product was launched towards the end of 2016.[5]
The supplement is manufactured by a limited liability company, called Nutra Pure, based out of Vancouver, Washington, having extended terms of service section on the official website where all the pertinent information can be consulted. As is the case with a majority of dietary supplements, this portion makes a potential lawsuit from disgruntled customers virtually impossible.[6]
The manufacturer's depiction of CBDPure revolves around the "pure-organic-natural" angle, with the often encountered label of "third-party tested." Unlike other products, we are actually presented with a certificate of analysis from a certain SCLabs, which lists all the major components of the oil, featuring the most relevant cannabinoids along with results of the testing for pesticides. This aspect probably is the major asset counting towards the validity of the claims made for CBDPure.[7]
In addition to the cannabinoid analysis, the customer can also consult the terpene analysis (terpenes being phytochemicals present in the cannabis plant which are responsible for the flavoring, a correlation existing between the number of different terpenes in a plant and the potency of cannabinoids), a microbiological screening (a necessary endeavor, however, these analyses have known to be viciously manipulated, and naturally, there are no bacteria, viruses or fungi on the list of results).
The extraction of cannabidiol from the cannabis plant, and its subsequent deliverance in the form of oil to customers is no easy technological feat, so Nutra Pure also provides its clients with a residual solvent testing, in order to acknowledge that there are no pernicious residues left over from the extractive process.
CBDPure is obtained through cold press extraction and CO2 supercritical fluid method, a process whose main advantage is the increased selectivity of the compounds that make their way into the final product, along with its relative speed which means that more nutrients from the initial substance can be preserved. If this way of obtaining the cannabidiol oil is followed to the T, then the boasting of "full spectrum cannabinoids" is a valid one, another point in favor of Nutra Pure's supplement.
CBDPure is to be taken orally, sublingual to be more specific, once a day, and can be ordered only through the official website. The product comes in three dosages, as follows:
CBDPureHemp Oil 100 – 3.3 mg of cannabidiol in a single daily serving, costing $24.99 for one month's supply, $67.50 for three months, and $119.99 for six months.
CBDPureHemp Oil 300 – as the designation suggests, this variation delivers three times more cannabidiol per serving than the "entry level" supplement, that is 10 mg per day. It costs $44.99 for a bottle lasting one month, $119.99 for a three-month supply, and $209.99 for six months.
CBDPureHemp Oil 600 – 20 mg per of cannabidiol per day is contained in this "top of the line" variety, costing $69.99 for a month's supply, $188.99 for 90 days, and $329.99 for half a year.
Thus far, we have commended Nutra Pure for making a valid case for their hemp oil dietary supplement, at least when compared with your average manufacturer/vendor. That being said, when it comes to the listing of the actual benefits one can gain from CBDPure, things are abnormally vague. Granted, cannabidiol is still in the early stages, as we have stated above. But, promoting general psychological well-being, overall health, and providing a balance to the endocannabinoid system are not what one could call the talk of the town.
Hoping to find out more, we accessed the always maligned "testimonials" page, which is thin, to say the least. Other than statements regarding mild improvements in stressful situations, both physical and psychological without the "high" associated with smoking cannabis, nothing of note can be said about it.
These vague possible improvements are backed up by two scientific studies referred to on the website, but only after a careful poring over. One of these studies is rather contentious, however. It was published in 2008 in the Therapeutics and Risk Management journal, undertaken by a pharmaceutical company, and it practically advertises their own drug (containing in almost equal amounts cannabidiol and tetrahydrocannabinol) which had been deemed useful in the treatment of severe pains associated with arthritis, multiple sclerosis, and cancer.
The second cited study seems to be, at first glance, more trustworthy, if less relevant for the general population. It was finalized in 2012, by a team of researchers from the University of Madrid, and the findings were published in 2013 in the British Journal of Clinical Pharmacology. The team, starting with studies where the administration of cannabidiol and THC has shown promising results in patients with Huntington's disease, have extrapolated the spectrum of psychiatric and neurological conditions. Preliminary evidence was uncovered which suggests that cannabidiol has neuroprotective properties which may revolutionize the ways in which these types of diseases will be treated in the not too distant future.
CBDPure comes out in a positive light when compared to your average dietary supplement. It brings to the table sufficient evidence that points to it not being a scam. Nutra Pure does not go over the top with the promotional side of things. It does have nevertheless the shadow of a doubt that is inherent to any such product – the fact that science does not stand by it. However, if we take the intermediary variant (CBDPure 300), $200 for six months' worth does not sound exaggerated. It is certainly worth a try.
Cannabidiol is a substance that is bound to be shrouded in controversy, however bright its future might look, at least from the information that has been uncovered until now. Check out the next section to see possible benefits of cannabidiol that are floating around its advocate's community.
Cannabidiol's Possible Major Benefits
The concluding paragraphs of the aforementioned 2013 study propose, with adequate further research of course, that cannabidiol may be useful: anti-depressant, anti-tumoral agent, anti-oxidant, anti-inflammatory substance, anti-psychotic, anti-convulsing, and anti-emetic (alleviating nausea).
The other main touted benefits of cannabidiol might include:
Insulin Resistance – a non-planned consequence of that 2013 study was discovered in patients with type II diabetes. Users of CBD oil exhibited a reduced insulin resistance by up to 20 percent, compared to the past. Moreover, links between reduced blood glucose levels have also been established.
Fighting Obesity – a study performed on rodents in 2012 has revealed that cannabidiol can reduce body mass significantly, if not spectacularly; an aspect that is probably related to the one cited above.
Managing Autism – of course, CBD is no miracle However, one of the most taxing elements to consider when looking for a person with autism are the potentially wild mood swings. A recent study undertaken at the University of California shows that a combination of cannabidiol and THC, in an 80:20 ratio can significantly improve these unpredictable mood swings.
Long List of Psychiatric Disorders – epilepsy, psychosis, schizophrenia, bipolar disorder, anxiety, and seizures. We have already mentioned, in passing, the antipsychotic effectiveness of CBD. Of all the possible benefits, this avenue of research is by far the most promising one.
Cancer – though it may seem a little far-fetched, some signs exist that point to cannabidiol having anti-tumoral properties, that is the reduction of tumoral mass associated with the use of CBD. The state of the research so far has not extended to humans, yet in vitro experiments, and tests on rodents have proved CBD to impede a tumor's ability to metastasize significantly.