Today we will be examining PhenQ, a product that purports to aid one's weight loss effort in more ways than one, a supplement which is not brand new but not quite well established on the market to be a household brand.
The fact that many people tie their self-worth to their appearance is yesteryear's news. Moreover, in an age where sharing one's pictures is an established and fashionable pastime, individuals perceive a correct weight as being far more than a pre-requisite for a healthy life. Add to the equation modern diets and lifestyles, and you get a potential for tension.
In the context of that pressure, dietary supplements promising weight loss have evolved to be more than just a fashion, a craze. The weight loss products segment has become like any other new sector – filled with a never-ending stream of products, with varying claims. Consumers definitely need help in navigating this labyrinth.
We will start by presenting and ascertaining the claims made by the manufacturer of the product on the official website, continue with a detailed analysis of the ingredients that make up "PhenQ" (a section which includes discussing dosages), and finish by providing you with a verdict based on the resulting arguments coupled with the most pertinent observations made in previous, trustworthy reviews.
PhenQ – The Manufacturer's Claims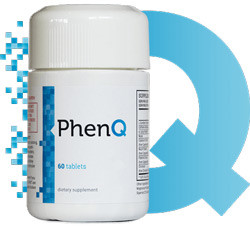 Building upon the very title of this section, consumers should know that the manufacturers do make some bold claims about PhenQ. It seems that in a little over two years since the supplement has been available to the public, well over 190 thousand individuals have been aided in their efforts to obtain the desired weight by this product. This is mainly because PhenQ targets body fat from multiple perspectives, whereas most other supplements have limited actions.
The supplement is supposed to have five courses of action in the fight against excess fat: it targets fat already deposited in tissues, acts as a powerful appetite suppressant, an effect doubled by slowing down further production of fat, while also improving moods (evidently affected by the denial of cravings) and energy levels (affected by the lower intake of calories). Therefore, PhenQ acts as a de facto fat burner and it also provides the customer with the means for exercising more and eating less.
The official pitch does not shy away from emphasizing time and again that PhenQ outshines the competition because of its multifaceted action, natural and superior ingredients which compose a formula that is scientifically proven, a result of serious research. Five different scientific studies are referenced, and we will assess their relevance in the next section, dedicated to the supplement's ingredients.
What has to be mentioned in this context is that the active and apparently novel contribution this weight loss solution brings to the market is α-Lacys Reset, a substance which speeds up metabolisms, especially "lazy" ones.
Something that contributes to PhenQ's credibility, at least at first glance, is that it does not promise immediate results. In fact, visible weight loss, according to the official presentation, should be noticed after a minimum of two months. The importance of exercise is also pointed out a few times, although the unequivocal assertion of never having to worry about your weight is a bit over the top.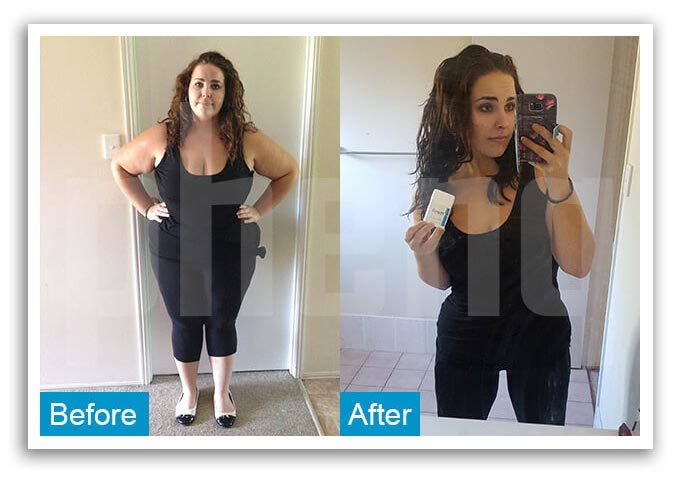 Besides the wondrous α-Lacys Reset, the supplement contains a further six components: capsimax powder (actually a composite of ingredients which should accelerate the burning of fat), calcium carbonate, chromium picolinate, caffeine, nopal, and L-carnitine fumarate. In our opinion, some side effects should be expected, because children, pregnant and breastfeeding women, along with people with chronic conditions are officially advised to avoid the supplement. In fact, the label actually lists numerous specific conditions.
For optimal results, the manufacturers advise a dose of two PhenQ pills per day, to be taken with the first two meals of the day. One bottle of the supplement contains a 30-day supply (60 pills) and costs $69.95 if purchased from the official website. At the moment of writing, a special offer is on display, which consists of three bottles, priced at $139.90. A 60-day money back guarantee is also touted.
The official presentation of PhenQ is no more (or less) convincing than an endless number of presentations for supplements launched in the last few years, which have proved to be both hoaxes and effective alike. The first thing that stands out is that their website is beautifully designed, very easy to navigate, simply a joy to browse. It also boasts a lovely blog section, dutifully updated with diet and weight loss tips once every two weeks since the website's inception.
The typical disclaimers are as prominent as one could expect and they are open about promotion through affiliates. On this note, we will probably never live to see the day when supplements would cease to be promoted through "authentic experience review" affiliate websites, and this case is no exception. One such website is so poorly executed, both in the design and the content, that it certainly does the manufacturer no favors, as it would appeal only to four-year-olds. As a bit of trivia, the testimonials section on the official website seems to be a contribution from these affiliates.
These certainly are practices the large majority of manufacturers and marketers in the field of dietary supplements engage in, and it would be wrong to point the finger in this particular case.
That being said, things start getting a bit suspect when considering the (scarce) data presented about the actual manufacturing company. The label states that PhenQ is developed and manufactured for Wolfson Berg Ltd with headquarters in Larnaca, Cyprus. On the other hand, the presentation on the official website states that the supplement is "prepared under pharmaceutical standards in the US and UK in FDA and GMP approved facilities". Wolfson Berg Ltd is indeed a company from Cyprus which manufactures dietary supplements in all forms – tablet, capsule, powder, liquid, soft gel or cream – and also helps other companies by providing consultation and branding services.
Upon further research, this company is indeed linked with numerous other dietary supplements, most of them aimed at athletes and mostly in a supplier capacity. A review dating back from early 2016 lists another manufacturer for PhenQ (Bauer Nutrition – a company whose portfolio includes numerous dietary supplements, however, PhenQ is not listed on their website), while another review, probably from a website based in the UK, posts the actual label, stating "developed and manufactured in the UK by nutritional specialists".
This issue regarding the manufacturer is rather farcical and, using the information presented in the previous paragraphs numerous speculations can be made. Still, we will refrain from baseless accusations and just state the obvious – this situation erodes the modicum of credibility the great copy and professional looking website had contributed to.
Let us now turn our attention to the analysis of the ingredients and ascertain if the rather dubious scent this product has emitted so far can be overcome.
PhenQ's Ingredients and Dosages
Within the official website, the major ingredients and their actions have a generous amount of space allocated, however, for the exact dosages you need to consult the FAQ section. The numbers used here are from the product's label. The dosages listed are per tablet, therefore a daily intake would mean double.
α-LACYS RESET (25 mg) – is a trademarked concoction, registered by a company called Nutraceuticals International Group, composed of Alpha Lipoic Acid and Cysteine. It is supposed to help the metabolism with the neutralization of free radicals, a process useful for athletes, but also cellular redox is a process that slows down (sometimes dramatically) as we age. This company has numerous trademarks in the field, boasting more than 35 years of experience.
PhenQ's manufacturers present α-Lacys Reset as being the chief active substance in the supplement, aiding in the burning of fat through the boosting of thermogenesis levels, the rate your body produces heat. The underlying argument in this pitch is that because of the other ingredients in the pill that suppress appetite, the resources for the boosted thermogenesis can only come from the stored fat in your body, thus helping you slim down even more. That is a very appealing idea, so let us find out a bit more about the components of α-Lacys Reset.
Alpha Lipoic Acid is a naturally occurring substance, with many types of vegetables containing trace amounts of it. It has a pronounced antioxidant effect, and there have been many clinical studies to see if it can be useful in certain conditions.[1] So far, it is a proven aid for type 2 diabetes (as it lowers blood sugar) and neuropathy. It is claimed to help in a host of other dysfunctions, yet there is no definitive proof yet. The catch in the context of PhenQ is that in order for it to have a pronounced effect, the dosage of Alpha Lipoic Acid is between 600 and 1200 mg per day, and with numerous side effects, risks, and interactions, one should not consider supplementation without consulting a doctor first.[2]
Cysteine is an amino acid derivative used chiefly to treat Tylenol and carbon monoxide poisoning, as well as some forms of angina. It is also a wide-spread food additive. Cysteine has a lot of possible uses for which no definitive clinical studies exist. For all documented uses, the minimum dosage is at least 600 mg per day by mouth, although in cases of severe poisoning cysteine is administered intravenously.
No clinical studies are cited on the official PhenQ website to attest the benefits of α-Lacys Reset and, because it is not a sanctioned drug, no daily recommended value has been established.
Capsimax Powder is PhenQ's own blend of fat burning agents, composed of capsicum extract (8 mg), piperine extract (3 mg), caffeine and vitamin B3 (4.5 mg), also known as niacin.[3]

Capsicum is just red pepper powder, and it has been used in various parts of the world in traditional medicine since times immemorial to treat a whole array of conditions. Scientific research has deemed capsicum effective in the treatment of pain[4] resulting from arthritis, neuropathy, and fibromyalgia in the form of creams that are assimilated through the skin.[5]
Piperine is harvested from black pepper (and though much less often from white pepper) and, in laboratory conditions, has been linked to certain modifications towards the speeding up of metabolic functions, though the actual process and dosages are still a long way from being scientific fact.
Caffeine – each serving of PhenQ provides an intake of 142.5 mg of caffeine and, if you also drink copious amounts of coffee (and/or other caffeinated products), you might experience some mild side effects of overconsumption like irritability or headaches. The relationship between weight loss supplements and caffeine is an ambivalent one, as evidence is both for and against. What can be known for sure is that this amount of caffeine can produce the significant energy boost needed in the context of a lower caloric intake.
Niacin, a form of vitamin B3 can be assimilated from numerous foods, especially eggs, fish, cereals, and beans. Medicinally, niacin is used for keeping high cholesterol levels in check, reducing high blood pressure, a number of mental disorders, and many more other uses. We have not been able to gather any evidence regarding the link between niacin and weight loss or metabolic changes.
A study performed at the Manchester Metropolitan University, whose results were published in 2012, is cited on the official website as evidence for the fat burning prowess of capsicum. The results of this study partly confirm the claims of PhenQ's manufacturer, as capsicum supplementation is indeed equivalent to the burning of 50 kcal daily, which results in significant weight loss in approximately 1-2 years from the outset of supplementation.
Calcium Carbonate (amount not specified) – the presence of enough calcium at a cellular level signals an adequate nutrition, therefore the cell can safely burn its reserve of fat. There are great results, in laboratory conditions in mice, that are promising for further human research. Nevertheless, there is such a thing as too much calcium, and the fact that the label does not state the actual amount of calcium contained casts a shadow on an otherwise promising aspect for PhenQ's credibility.[6]
Results from a study published in 2004 from the University of Tennessee[7] are referenced, which state that calcium from supplementation does have a significant impact on weight loss and fat loss, under a regimen of caloric restriction.[8]

CHROMIUM PICOLINATE (10 mcg) – adequate intake of chromium regulates glucose levels by enhancing the effects of insulin at the cellular level. Healthy people can harvest the adequate amounts from their diet. The supplement's manufacturers consider that, given the fact mentioned above, chromium may act as an appetite suppressant. A healthy woman, aged 19 to 50 needs 25 mg of chromium/day, while for men the daily recommended value increases by 5 mcg.
A study published in 2005 in the Journal of Psychiatry Practice[9] has confirmed the fact that chromium supplementation contributes to a decrease in food craving, especially carbohydrates, in an exploratory trial.

NOPAL (20 mg) extract comes from an edible cactus which is a popular ingredient in the cuisines of Mexico and other countries in Central and South America, the Middle East, and North Africa. It does have the potential to supply the body with fiber and is a great source of energy, as advertised by PhenQ's manufacturer.
L-CARNITINE FUMARATE (150 mg) – is an amino acid which can be assimilated naturally from certain foods, especially red meat and nuts. It is supposed to supply energy by burning the existing fat supplies in the body. There is preliminary evidence for this effect; therefore this ingredient may functions as advertised.
Body of Reviews and Verdict
PhenQ presents a peculiar situation in the realm of supplement reviews. "Conflicting evidence", "worth a try", "mixed impressions", and even "iffy" have been the terms used to describe it. We prefer ambivalent.
Most supplements get very good or scathing reviews in an almost equal proportion. In this case, the only definitive point of sharp criticism is the dubious credentials of the manufacturer. Even the usual testimonials are not overly appreciative, containing a degree of moderation which is surprising, to say the least.
The extensive analysis of the ingredients can only conclude with the same feeling of ambivalence. In the case of every component, there is not a single instance of outright fabrication or irrefutable truth. Everything is hidden under a cover of uncertainty, best summarized in the world of dietary supplements by the characteristic phrase "daily value not established".
There certainly are more expensive weight loss dietary supplements. There certainly are utter hoaxes. There certainly are weight loss drugs marketed as weight loss supplements. PhenQ deserves the benefit of the doubt. A situation equivalent to a hung jury.