As of today, the U.S. FDA does not approve the use of marijuana for medical purpose. However, numerous many states have legalized it and set up some rules to provide people with additional information on the substance's role, benefits, and side effects.
Is Medical Marijuana Taxed?
As of 2017, the Canadian federal government proposed a plan according to which both patients and cultivators should pay an excise tax on medical marijuana. The tax is supposed to be around 10% of the final retail price. In the U.S., numerous states have done the same. In 2016, the Pennsylvania Department of Health approved use in patients with severe medical conditions and required growers to pay a 5% tax on the sale of marijuana. California regulated marijuana use in the same year, demanding payment of a 15% excise tax[60]. Massachusetts, Nevada, and Colorado are few of the states that followed its example.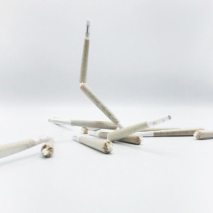 While the National Institute of Drug Abuse remains unsure on whether they should sustain marijuana's legalization
[61]
, there are currently 25 states on the American continent that have enacted acts to make it permissive by law. New York, New Mexico, Michigan, Arizona, and Washington are only a few of the states that approve and regulate the use of medical marijuana at the present moment. Recreational use
[62]
of non-medical marijuana is legal in the District of Columbia and nine states: Alaska, California, Colorado, Maine, Massachusetts, Nevada, Oregon, Vermont and Washington D.C.
Medicinal marijuana has been approved in Australia as well, in accordance with the federal laws. Illegal use and possession are fined up to $200.
On the other hand, the European countries seem to be more permissive and aware of its effects on one's health and well-being.
Nowadays, an increasing number of European leaders, including those of Germany or Italy, deem medical marijuana as safe to use. There were some problems related to its recent legalization in France, which might sound weird, judging by the high number of people who have confessed to using it, although there was no legal basis for them to do so. Moreover, several French governors used a term that is far from the actual truth when they were referring to marijuana: " the devil's plant". What is so evil about it? We have yet to find out.
Numerous research projects show that its powerful compounds can treat a series of severe diseases of which we shall name a few: migraines, multiple sclerosis, epilepsy, inflammation or brain tumors.
In addition, researchers are currently conducting studies to see if medical marijuana can alleviate symptoms of or even treat HIV/AIDS, Alzheimer's disease or numerous other mental disorders.
What makes medical marijuana so efficient? Its structure is comprised of more than 100 cannabinoids. They are compounds which the body naturally produces as a means to fight pain. This might be one of the reasons why specialists assume legalized marijuana is fully safe. The most important such constituent is tetrahydrocannabinol (THC) a pain-relieving ingredient as well as marijuana's main compound.
THC's mechanism of action is a rather clear one: once the body absorbs it, THC attaches to certain receptors responsible for pleasure, movement, sensorial perception and concentration. By altering the mind's understanding in regards to the degree of pain, medical marijuana stimulates the dopamine production, inducing a state of relaxation. Often times, how one feels following administration depends on the dosage.
As more countries from all over the world have decided that legalizing the medicinal use of marijuana is the best choice, it is only normal for the number of studies conducted on its structure to increase.
Inappropriate use of dangerous drugs can hardly be restricted, given there is an entire million-dollar market behind it. Even the abusive consumption of marijuana can lead to severe issues, if not used for medicinal purposes. Properly-conducted research projects could be the primary factor in deciding if medical marijuana is truly useful.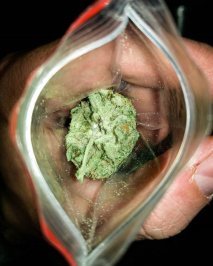 There are numerous sites from which people interested could purchase medical marijuana at reasonable prices. There are also retail stores in areas where it is legal. The latter might be the better option for those who show curiosity for the subject.
Often, buying online might be misleading. Buyers can receive products that are dangerous concerning dosage and composition. People who have never tried the substance before might make mistakes in picking the right quantity, something which might put one's health and life in danger. Additionally, the CBD content on the label of some products might not be the same as the one it actually contains. One study[63] showed higher CBD concentrations than indicated on the label.
In case one is interested in obtaining such items and does so for recreational purpose only, it is good to find a reliable source. Even better would be consulting with a physician beforehand to see whether or not medical marijuana could help. This may be a good advice to follow for patients with various medical conditions interested in alternative therapies.
On the U.S. territory, there are numerous regulated marijuana dispensaries from which one can buy marijuana. They can be found anywhere in New York, New Jersey, Illinois and Connecticut to California, Colorado, and Arizona. The stores are not FDA approved nor are they legally registered by the federal government.
Most people who buy medical marijuana, as well as those cultivating it need a card which allows them to do so in spite of uncertain safety status. The card has a 12-month validity and can be used in all areas where marijuana has been legalized in spite of being issued by a certain state.
In terms of economic impact, it seems that buying marijuana brought about changes on a national level, at least on the U.S. territory. In Colorado, tax revenue hit the $70 million mark in 2015, while in Washington it exceeded $380 million. Legalization of the substance has led to the creation of new jobs, increased tourism and decreased criminality rate by 10% only in 2017[64].
Currently, there is an array of products containing marijuana, although their purpose is rarely medicinal. They include concentrates, vapor pens, topicals, capsules, and edibles.
The U.S. FDA does not regulate marijuana due to its status as an intoxicant and possibly dangerous substance. However, once with the emergence of clinical projects on its chemical structure, experts have successfully integrated it in numerous treatments as a complementary therapy. The concern over the addictive properties of THC remains high. Nonetheless, marijuana has numerous other compounds with alleged therapeutic value. Increased understanding of its mechanism of action could draw attention from stigma-related claims.